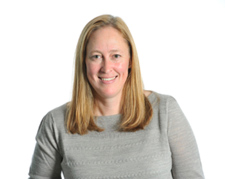 My education a psychotherapist includes Masters and Doctoral degrees in clinical social work from the University of Pennsylvania. I trained at the Hospital of the University of Pennsylvania Outpatient Psychiatry Clinic, the Center for Cognitive Therapy, and the Gestalt Institute of Philadelphia. Additional interests and training include attachment theory, the therapeutic relationship, and mindfulness based stress reduction. I continue to engage in supervision and educational/training opportunities as part of my work.
     Currently my roles include psychotherapist, professor, and writer. The varying experience allows for a wide range of opportunity with regard to my roles. Each role informs the other in a way that provides for ongoing learning and growth.    
      I spent many years as the Employee Assistance Program psychotherapist for Penn Behavioral Health where I provided time limited psychotherapy and ongoing psychotherapy for various employees (and family members) throughout the Philadelphia region. I also provided individual and agency level crisis intervention services. I have provided outpatient psychotherapy services at community mental health centers in Philadelphia, in for profit settings in Philadelphia and New Jersey, and home based services. The breadth of people I've worked with is quite wide as related to diversity (including but not limited to socioeconomic, racial, ethnic, religious, sexual orientation, age and level of education) as well as area of concern.